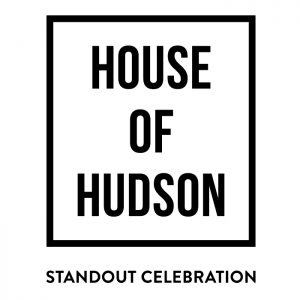 HOUSE OF HUDSON
Job involved - Creating a website for a decor hire company. Ecommerce booking based platform, allowing customers to book decor for an event with the ability to manage inventory levels.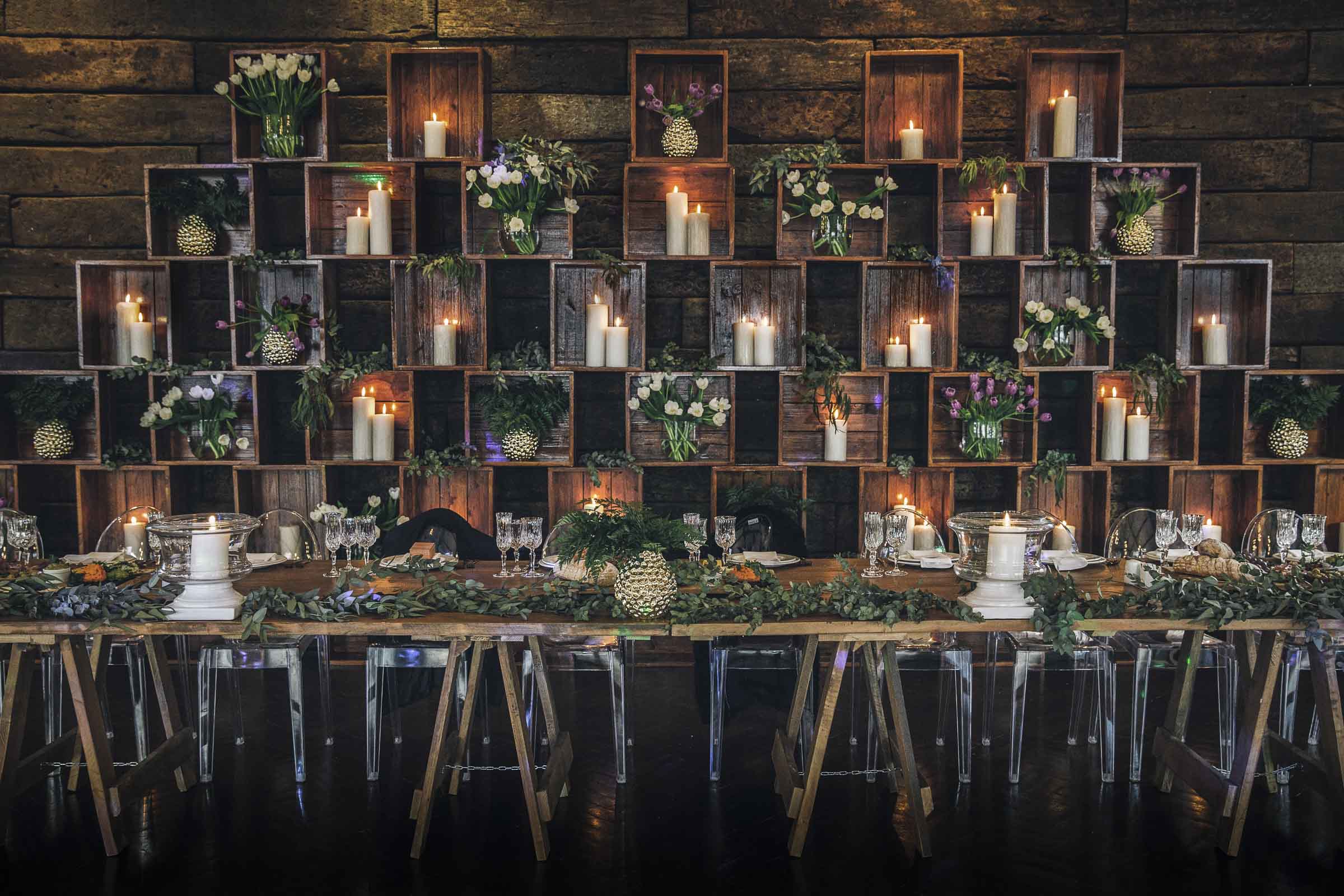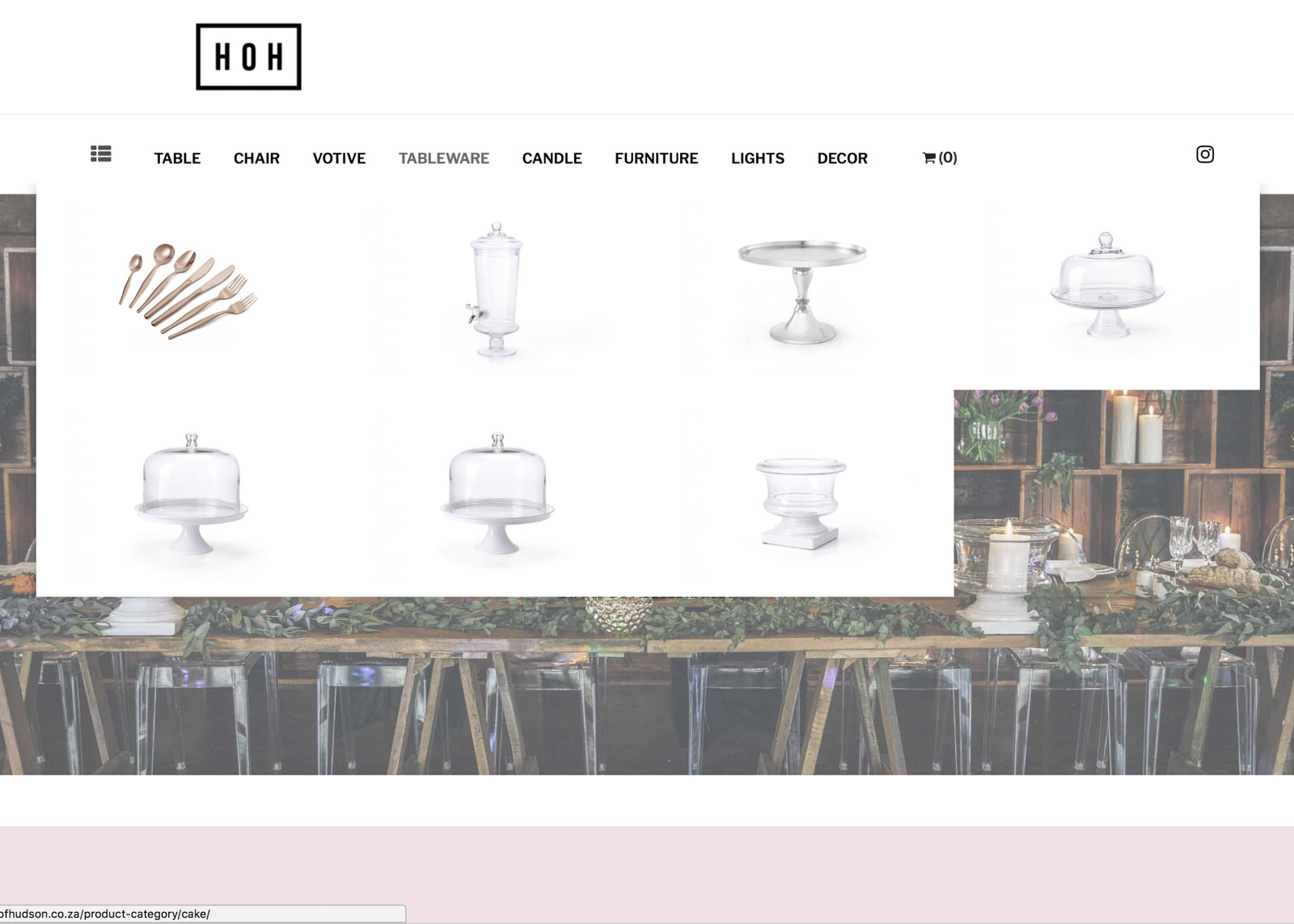 IMAGE MENU DISPLAY
House of Hudson wanted to display all available products with a simple hover of the mouse. Customers have the ability to book any product from the landing page.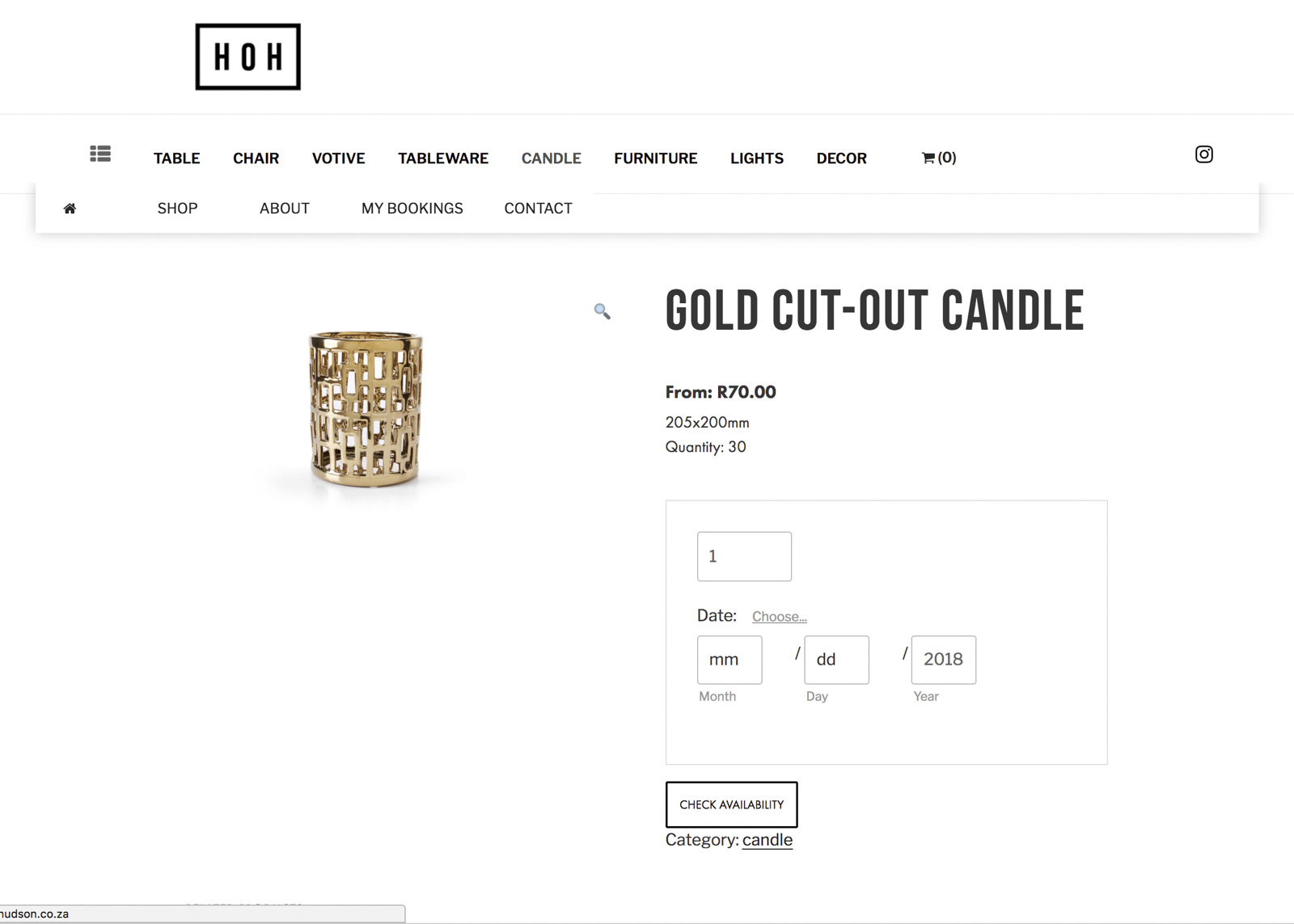 PRODUCT PAGE
Select the number of products and the desired date, add the product to your cart, done.
Branding by Parsons branding
Photography by